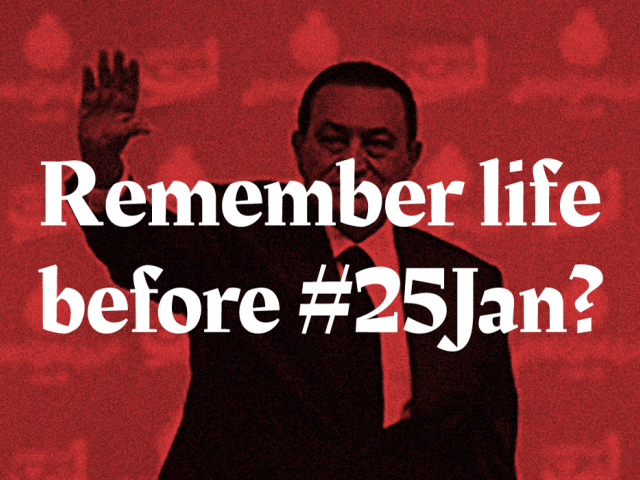 Remember life before 25Jan
Press Release
25 January 2021
For 18 years we've not just defended the rights of all Egyptians against tyranny and inequality; we've also been bearing witness.
Together with Egypt's human rights movement we spent the 10 years prior to 2011 fact-finding and gathering evidence on almost every aspect of the blanket injustice that led Egyptians to rise on Police Day #25Jan.
Starting today we'll take you on a journey to remember how Egypt looked at the end of 30 years of authoritarian rule by #Mubarak
This time in 2010 -months before the revolution- Egypt appeared before the UN Human Rights Council in Geneva for the first review of its human rights record. The government presented its rosy report. @EIPR and 15 Egyptian independent rights organizations presented -in just 5 pages- the truth as we'd documented it. It's a screenshot of #life_before_25Jan for the vast majority of Egyptians.
In the intro we called it "the collective testimony of the Forum for Independent Human Rights NGOs on the human rights situation in Egypt... the products of nearly a quarter century of human rights advocacy and activism, both on the ground and in the legal arena."
Read this testimony on Egypt under Mubarak here https://eipr.org/.../joint-report-coalition-egyptian...
Or on the UN website https://lib.ohchr.org/.../CIHRS_UPR_EGY_S07_2010...
Bread..Freedom..Social Justice
25 Jan 2011- 25 Jan 2021 For 18 years we've not just defended the rights of all Egyptians against tyranny and...

Posted by ‎Egyptian Initiative for Personal Rights - المبادرة المصرية للحقوق الشخصية‎ on Monday, 25 January 2021