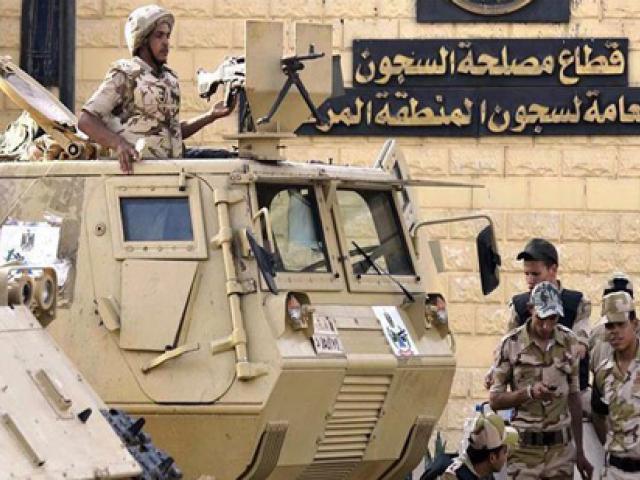 EIPR Calls for an End to the Use of Glass Barriers in Prison Visitation Rooms
Press Release
16 April 2018
Today, Egypt's High Administrative Court is set to announce a decision in Aisha Khairat El-Shater's case appeal in which she is requesting to see her brother, Mohamed Khairat, weekly without the glass barrier in "Aqrab" prison. On the occasion of the court's expected ruling, The Egyptian Initiative for Personal Rights is calling for an end to the use of the glass barrier in visit rooms at Aqrab prison, reiterating its condemnation of the use of the Aqrab facility as a place for collective punishment and abuse of  its inmates.  In addition, EIPR recommends that all places of detention regulated by the Egyptian Prison authorities guarantee sentenced prisoners' bimonthly and pretrial detainees weekly right to 60 minute visits—without a glass barrier or any other additional constraints.
 
The appeal, number 102233 for judicial year 62, brought a claim against the Minister of Interior, the Head of the Prison Authority and the Chief Warden of Tora's maximum security facility. The appeal was filed in October 2016 against a first instance decision by the administrative court dismissing Aisha El-Shater's original case number 6388 for judicial year 70 demanding the removal of the glass barrier during visits to her father, Khairat El-Shater; on the basis that there was no administrative decision to challenge. Since the appeal was filed, the administrative court has repeatedly postponed issuing a decision– it was most recently postponed  until Monday March 19 when the date of April 16th, 2018 was set for the verdict.
Prison authorities installed a glass barrier in Aqrab's visitation room in the beginning of 2014, according to inmates' families' testimonies to EIPR. Prisoners used to be able to sit with and touch their families in a regular visitation area with. But the new wall prevented inmates from maintaining proper contact, including physical contact, with their visiting family members. Instead, they can now only communicate through telephone headsets on either side of the barrier, unless a prison guard allows them an exception to see their relative in a room. Relative testimonies to EIPR  noted that sometimes the prison guards cut the telephone line without warning.
One relative noted that she hadn't touched her detained husband for 8 months during her visits to the prison until she saw him later in court. Manar Tantawy, wife of Hesham Ga'afar spoke of the pain of the glass barrier: "You cannot even say hello. Everyone used to greet their relatives with open arms and that would alleviate things even if fractionally. Taking him in your arms, patting him on the back, him patting yours--it alleviates a bit. But Even that is not allowed for us."_,   
Article 38 of the Egyptian prisons law states that convicted prisoners are entitled to two monthly visits by their relatives - -every 15 days—while pretrial detainees are entitled to one weekly visit. In addition to the safeguards of human rights stipulated in the Egyptian constitution itself, Article 93 of the document binds the state to "international human rights agreements, covenants and conventions ratified by Egypt, and which shall have the force of law after publication in accordance with the prescribed conditions."  
Egypt ratified The UN's International Covenant on Civil and Political Rights in 1982. The human rights committee's  General Comment no. 21 concerning human treatment of persons deprived from liberty on article 10, paragraph 1 of the covenant stipulates that: " [Persons deprived of their liberty] may not be subjected to any hardship or constraint other than that resulting from the deprivation of liberty" (General Comment no. 21 on article 10, paragraph 1).The addition of the glass barrier constitutes such an additional and uncalled for hardship, as it prevents prisoners from being able to emotionally connect with their family members during their visits which are protected by law.
EIPR has previously condemned the use of the Aqrab facility as a place to abuse prisoners, as the prison is known to be a site of collective punishment. Although it was established as a prison for dangerous offenders, numerous people detained pre-trial in connection with political cases are held in the prison, and it is notorious for its systematic violation of prisoners' rights and its inhumane detention conditions.
In addition, EIPR has  denounced the exceptional visit regulations and arbitrary bans that prison authorities instate in Aqrab, which amount to systematic human rights violations and collective punishment. The "Aqrab" prison administrations has issued blanket visit bans intermittently under the premise of security. Since March 2015 the prison administration issued a blanket visit ban that lasted through the month of May, and since that date the administration has repeatedly shut down visits arbitrarily.