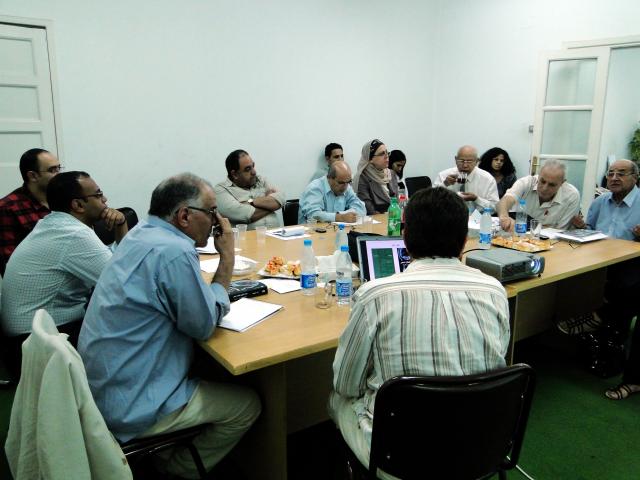 EIPR Holds a Roundtable to Discuss a Book on Health Reform
News
6 October 2010
The Egyptian Initiative for Personal Rights (EIPR) held on 5 October at its headquarters a roundtable discussion that brought together a gathering of pioneering experts, activists and professionals in the area of the right to health to discuss the book "Getting Health Reform Right: A Guide To Improving Performance And Equity". The book is co-authored by a group of prominent experts in health policy and was translated into Arabic by Dr. Ahmed Zaki with an introduction by Dr. Alaa Ghanaam, Director of the Right to Health Program at the EIPR, and was published by the National Center for Translation.
The roundtable which started at 6 pm commenced with a talk by Dr. Ala Ghanam which dealt with the current state of the Egyptian health system and the importance of what the book offers towards better analysis and understanding of the health sector in Egypt. This was followed with a presentation by Dr. Ahmed Zaki of the most important findings by Marc J. Roberts, William Hsiao, Peter Berman, Michael R. Reich, authors of the book.
Ghanaam also expressed EIPR's interest in organizing "a series of events and discussions about the right to health, a right which remains under scrutiny as evident by the health policies which the states attempt to implement. We aim through these discussions to reinforce the principles and basic concepts relevant to the importance of developing and reforming the Egyptian health system, a reform that meets the needs of citizens and respects their right to access health care."