Tags: Egyptian health system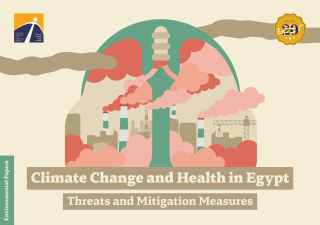 Today, EIPR released a research paper entitled "Climate Change and Health in Egypt--Threats and Mitigation Measures". The paper, which is issued within the "Environmental Papers" series, addresses the intersection between public health and environmental policies in Egypt, coinciding with Egypt's hosting of the twenty-seventh session of the Conference of the Parties to the United Nations Climate Agreement (COP27) next month in Sharm El-Sheikh.
Press Release
17 Oct 2020
Egypt has missed that opportunity, so far, according to the paper published by EIPR, on October the 17th, titled: "Four flaws: Assessing the Egyptian-IMF energy subsidies reform". The publication coincides with the International Day for the Eradication of Poverty. The paper depends on the principle: "clean energy guaranteed to all at reasonable prices", which is the seventh goal of the sustainable development goals that the Egyptian state adopted and is supposed to achieve (Egypt 2030).
News
6 Oct 2010
The Egyptian Initiative for Personal Rights (EIPR) held on 5 October at its headquarters a roundtable discussion that brought together a gathering of pioneering experts, activists and professionals in the area of the right to health to discuss the