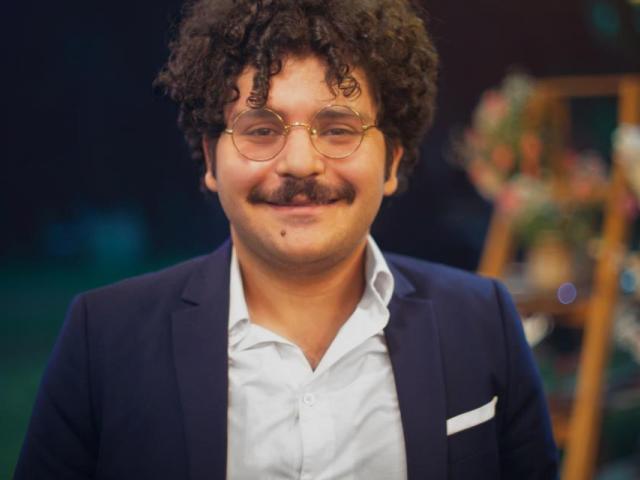 State Security Emergency resumes the trial of Patrick George. EIPR: He did nothing but exercise his right to expression.
Press Release
26 February 2023
On Tuesday, February 28, the emergency State Security Misdemeanor Court In Mansoura's Second District will hear Emergency State Security Misdemeanor Case No. 1086 of 2021 of Patrick George, a researcher with the Egyptian Initiative for Personal Rights. Patrick is accused of broadcasting false news, statements, and rumors inside and outside the country about the internal conditions of the country that would disturb security and social peace. EIPR's lawyers have insisted repeatedly throughout the different litigation stages that all of these accusations are invalid, and the EIPR confirms, once again, that Patrick did nothing but use his inherent right to freedom of opinion and expression.
Patrick faces the possibility of a five-year prison sentence, for nothing other than exercising his legitimate freedom of expression in an article entitled "Displacement, Killing and Harassment: A Week's Journal of Egypt's Copts," which he published in July 2019 on the "Daraj" website. In it, he presented some details of a week in his life as an Egyptian Christian receiving news regarding the conditions of Egyptian Christians as both a private and public matter. In September 2021, after Patrick was remanded in custody for 19 months, the Supreme State Security Prosecution referred the case against him to the Emergency Court.
Although the Egyptian Penal Code singled out a section for crimes committed by newspapers and others, "publishing crimes", the accusing authority uses its power, especially during the declaration of a state of emergency, to record the facts according to legal provisions that fall under Volume Two of the Penal Code for felonies and misdemeanors harmful to government security from inside and outside, in order to try the accused before an exceptional "emergency" court, and to impose a more severe penalty restricting freedom.
In the December 7, 2021, session, the court decided to release Patrick, and the case continues to be deliberated. The case's hearing extended and exceeded a year. Over the course of several sessions, the court turned away from investigating Patrick's requests supporting his innocence, and had set the 29/11/2022 session for the pleading. However, without legal justification, it did not enable the defense to complete its plea, and decided to schedule a session on February 28, 2023, to submit notes and documents.
Patrick's lawyers are calling for his acquittal and dropping all charges against him, upholding freedom of opinion and expression, and freedom of the press, so that his exercise of expressing his opinion does not cause him to be criminalized and his freedom restricted.