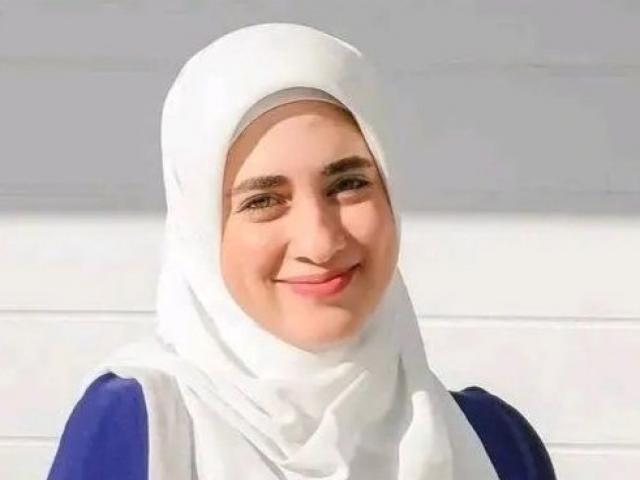 During her detention renewal session: Aya Kamal complains of being harassed inside prison
Press Release
22 February 2023
The Criminal Court, sitting in a counseling room in the Badr Courts Complex, decided to continue the detention of Aya Kamal El-Din Hussein for another 45 days in state security case No. 93 of 2023. The detention renewal order was reviewed electronically, while Aya complained of being harassed inside her prison cell.
EIPR calls for the release of Aya Kamal, who has been imprisoned since July 2022 pending this case, after she was previously imprisoned pending two other cases for the same charges. The importance of her release is urgent after she informed the court, during her detention renewal session held on January 28, 2023, that she had been sexually harassed by a female warden in Al-Qanater Al-Khairiya Prison for Women. EIPRretains the name of the warden, which was announced by Aya to the court. During today's session, Aya complained to the court that the prison administration had punished her with transfer, for reporting the harassment incident during the previous session.
It is noteworthy that Aya, a 28-year-old graduate of the Institute of Islamic Studies, suffers from asthma, and therefore imprisonment could have long term effects on her health. Aya was arrested for the first time on the street on December 31, 2013 when she was only 17 years old. Charges were brought against her in connection with Sidi Gaber Misdemeanor No. 25790 of 2013, which was known in the media as "Banat 7 Al-Sobh" (Morning girls) case. 
She was sentenced to 11 years in prison (defendant No. 14 in the case), and on appeal, the court sentenced her to a suspended sentence of one year in prison. She was released in December 2013, and she made statements through a video interview that was published after her release.
She was arrested for the second time from her home on March 25, 2020, and forcibly disappeared for 5 days. Then, she was brought before the Supreme State Security Prosecution on April 1, 2020. The prosecution charged her with joining a banned terrorist group and spreading false news in connection with Case No. 558 of 2020. Later, she was released on December 18, 2020, with precautionary measures.
Aya was arrested a third time from her home at 1 am on July 3, 2022, and remanded in case No. 93 of 2022.
Nabih El Genady, EIPR lawyer, submitted an electronic report to the Public Prosecutor regarding the incident of Aya being harassed by a female warden in Al-Qanater Al-Khairiya Prison for women. The complaint was registered in Petition No. 341508.
EIPR calls for stopping the repeated targeting of people and revolving them on many cases and respecting the right of a prisoner to non-degrading humane treatment. The prison administration must protect the prisoners from any physical or psychological harm, instead of punishing them when they use their right to complain. EIPR is concerned that the consideration of renewing the detention of prisoners electronically is a means to intimidate them by the prison administration where they are being held.