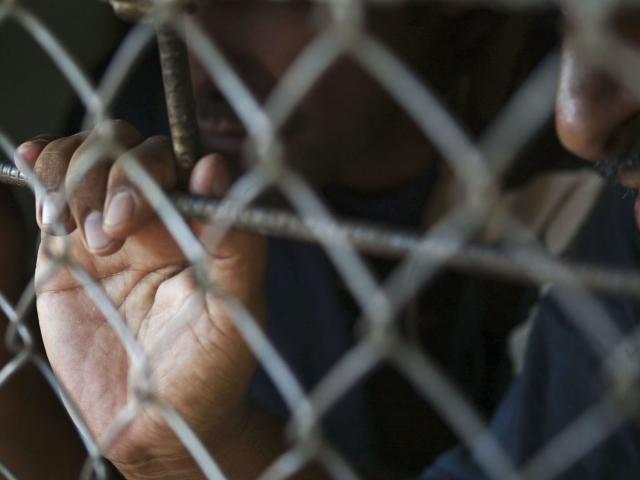 Egypt: On International Day in Support of Victims of Torture, First Step to Combating Torture is Accountability
Press Release
26 June 2021
Coinciding with the International Day in Support of Victims of Torture, the undersigned independent human rights organizations condemn the Egyptian government's systematic practice of torture against prisoners in the country. The undersigned declare their full solidarity with victims of torture and enforced disappearance in Egypt, and affirm that holding accountable those responsible for the crime of torture is an important step to combating it. 
In recent years, Egypt's criminal justice system has widened its use of all forms of torture and inhumane treatment of defendants and detainees, from the initial stage of arrest, throughout the trial, and after sentencing to prison. Torture has claimed hundreds of lives while there remains virtual impunity for perpetrators, who either evade accountability entirely or are penalized in a manner disproportionate to the severity of the crime.  Meanwhile, state security has expanded its use of enforced disappearance and torture at National Security headquarters, including by electrocution and sexual abuse, with the aim of coercing confessions or causing humiliation. Among countless examples of Egyptians who have been tortured are human rights researcher Ibrahim Ezz El-Din, and human rights defenders Mohamed El-Baqer, Esraa AbdelFattah and Alaa Abdel Fattah, all who of whom were subjected to physical attacks while detained, which prompted condemnation from United Nations experts.
 Death sentence  verdicts based upon confessions coerced under torture are carried out against the victims following military and criminal trials. The judiciary has ignored hundreds of complaints and allegations of torture, and has deliberately refused to open any credible investigations into complaints. Nor has the judiciary allowed for victims to be medically examined to corroborate torture allegations, as requested by defense lawyers. 
Torture is pervasive in Egypt, according to the report of the United Nations Committee Against Torture, and is practiced by policemen, military and national security officials, and prison guards, while the judiciary and prison administration facilitates torture and ill-treatment by not acting on prisoner complaints and enabling impunity for perpetrators. 
Violations are increasingly frequent inside places of detention, especially police stations, where officers who commit these crimes effectively enjoy complete impunity. Although the death of lawyer Karim Hamdy as a result of torture in Mattareya Police Station was proven in the forensic medical report, the Court of Cassation later acquitted the officers involved in his torture and murder. The South Cairo Court ruled out accusations of torture against Mohammed Abd al-Hakim Mahmoud, known as Afrotto, who died after being tortured at Muqattam police station in 2018. The court stated in its judgment that it "was not satisfied with the accusation of torture," and thus decided to imprison the accused for only one year on charges of beating that led to death.
Last year, Islam al-Australi was killed at al-Muneeb Police Center as a result of torture. The prosecution ordered the release of the accused officer, and the imprisonment of four policemen pending investigation into the incident. The Egyptian prosecutor failed to indict any suspect into the murder of Italian researcher Giulio Regeni, who was murdered after apparent torture by police officers. It is worth noting that this is an exceptional case of a  transparent and independent investigation, as it is being followed closely by the Italian judicial authority after the Egyptian authorities closed the case without identifying the perpetrators.
The Egyptian government deliberately intimidates the families of torture victims with reprisals, with the aim of preventing victims from seeking redress or defending their right to bodily integrity. The family of human rights activist Mohamed Soltan was subjected to reprisals as soon as Soltan filed a lawsuit in an American court under the Torture Victims Protection Act, through which he was seeking to hold to account those responsible for his torture while being detained in Egypt.
The media in Egypt misleading portrays prisons in the country as akin to hotel accommodation by filming visits specifically designed to respond to international and local criticism of deteriorating prison conditions. Many human rights organizations have documented a steady increase in the number of deaths in places of detention, with some estimates reaching 400 deaths in prisons in a four-year period. The Egyptian authorities have failed to allow the Red Cross Committee to inspect prison conditions in addition to preventing the National Council for Human Rights  from independent and unannounced visits to prisons, which completely isolates them from any oversight. Only the Public Prosecution effectively has an oversight role over the country's prisons, yet in practice it does not investigate torture, instead becoming complicit in the crime by partnering with perpetrators to ensure impunity. These developments have not gone unnoticed, with an increase in international criticism directed at Egypt, especially during its Universal Periodic Review before the United Nations in 2019.
The signatory human rights organizations affirm that the struggle against the crime of torture goes beyond the limits of legal amendments or the signing of the Optional Protocol to the International Convention against Torture. It requires a declared political will to stop committing the crime of torture, starting with a public pledge from Egyptian president Abdel Fattah al-Sisi that includes accountability for perpetrators and activating the role of the Public Prosecutor in investigating allegations of torture instead of being an accomplice in covering up and facilitating torture. 
Signatory Organizations:
Cairo Institute for Human Rights Studies
Egyptian Commission for Rights and Freedoms
Egyptian Initiative for Personal Rights
Al-Nadim Center
Egyptian Front for Human Rights
Committee for Justice