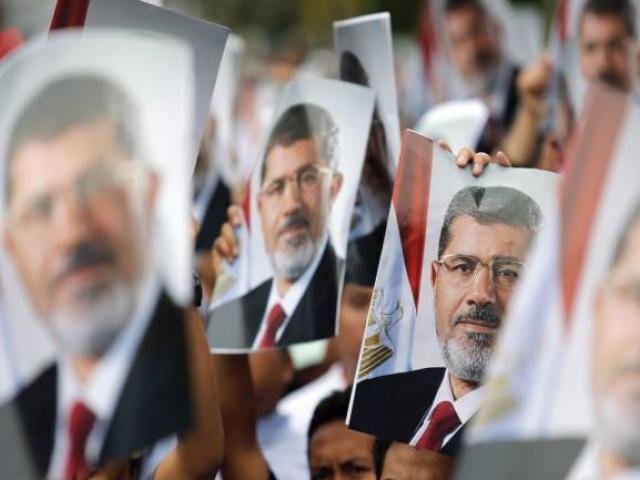 Statement on the death of former president Mohamed Morsi
Press Release
18 June 2019
The Egyptian Initiative for Personal Rights (EIPR) expresses extreme shock at the death of former president Mohamed Morsi as a result of the failure of Egyptian authorities to provide him necessary medical treatment. The willful failure to provide adequate health care amounts to murder by neglect, according to the Egyptian penal code as well as international human rights standards.
Since his detention on July 3, 2013, the former president's family and lawyers have repeatedly warned that Morsi's health was deteriorating in prison. In a November 2017 court session, Morsi himself said that he was concerned for his life. According to an audio recording of his remarks, Morsi said he was convinced that his life was in danger as a result of willful negligence on the part of prison authorities in the Mazraa wing of Tora Prison.
In addition to inadequate medical treatment, a number of Egyptian and international human rights organizations have issued warnings regarding the draconian prison conditions Morsi was being held in and that his trials were marred by significant due process violations. The former president spent the entirety of his nearly six years in detention in solitary confinement, according to his family and lawyers, with very little time allowed outside his cell, in violation of the law, the Constitution, and the United Nations Standard Minimum Rules for the Treatment of Prisoners (also known as the Nelson Mandela Rules).
Additionally, the former president has been subject to a number of trials which have violated constitutional texts governing the right to a fair trial and the Criminal Procedure Code, which grants defendants the right to consult with their lawyers and to see evidence against them.
EIPR stresses that the death of a former president through willful negligence, which is receiving national and international attention, is an opportunity to shed light on the health conditions inside Egyptian prisons, particularly prisons housing activists and political detainees, where conditions have severely deteriorated in recent years. Deliberate medical negligence is being used as a tool of punishment and has become a form of revenge that amounts to murder. The deteriorating conditions inside prisons in Egypt is not limited to lack of adequate medical care but also includes increased restrictions on visitation rights and basic provisions for prisoners, such as food and medicine.
EIPR urges all human rights and criminal justice activists in Egypt to adopt a broad campaign to pressure the Egyptian authorities in general and the Ministry of Interior in particular to stop using places of detention as tools of political revenge to settle accounts with opponents. This stands in violation of the minimum international standards that govern the rights of prisoners and the right to a fair trial under the Egyptian constitution and the law.
The  EIPR calls for an independent judicial investigation into the death of President Mohamed Morsi and an urgent examination of similar cases in Egyptian prisons.