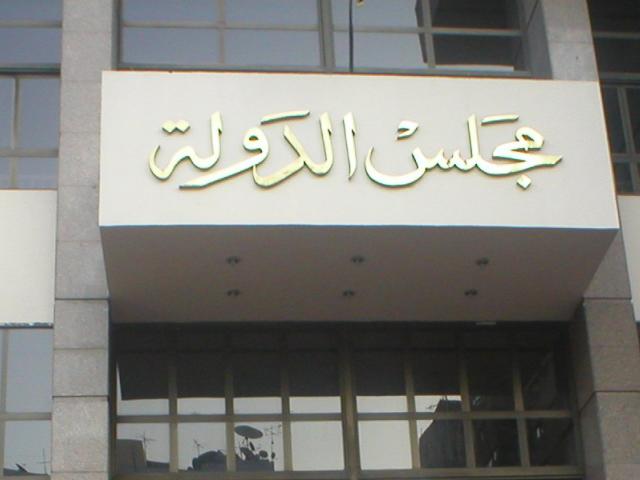 Will the Court of Administrative Justice Stop the Killing of Demonstrators?
Press Release
16 January 2012
On Tuesday, 17 January, the Court of Administrative Justice in Cairo will hear a case filed to suspend and abolish the Interior Minister decree permitting the use of firearms and live ammunition to disperse demonstrations and sit-ins (Decree 156/1964). The case (no 9544/66JY) was filed by activists Fatima Abed and Malek Mustafa, the latter of whom was hit with a rubber bullet in his right eye on 19 November 2011, inflicting a permanent loss of vision. The case is filed against the Head of the Supreme Council of the Armed Forces (SCAF), the Prime Minister and the Interior Minister and asks that the ministerial decree be suspended and revoked. The lawsuit also challenges their refusal to issue a decree limiting security engagement with peaceful sit-ins and protests to water hoses and banning the dispersion of demonstrations with live ammunition, rubber bullets, birdshot, tear gas or any other weapons that endanger the lives of Egyptians.
The Egyptian Center for Economic and Social Rights and the Nadim Center for the Rehabilitation of Victims of Violence filed the lawsuit, and were later joined by the Egyptian Initiative for Personal Rights, the Association for Freedom of Thought and Expression and the Arabic Network for Human Rights Information. With the lawsuit, these rights organizations are seeking the suspension and abolition of the statutory and administrative framework that give the authorities a license to kill citizens on the pretext of dispersing demonstrations and sit-ins.
The five organizations note that the conduct of both police and military authorities since the January revolution has been characterized by illegal actions and violations of demonstrators right to life and bodily integrity. These authorities have not complied with rules regulating the use of force against demonstrators, whether in international or Egyptian laws. To cover up these crimes, after every crime committed against demonstrators or revolutionaries, official statements have persistently claimed that no live ammunition was used, that security forces were unarmed or that unknown elements were committing these brutal acts. Yet, the dispersal of sit-ins and demonstrations by military police and Central Security Forces constituted intentional crimes, as described by a report issued by the National Council for Human Rights, including the crushing of protestors under tanks at Maspero and the use of live ammunition and the targeting of the upper bodies of demonstrators on Mohamed Mahmoud Street and at the Cabinet building, according to the testimonies of the injured and field medics.
Related topics: Peace Keeping in Demonstrations and Public Disorder Situations.