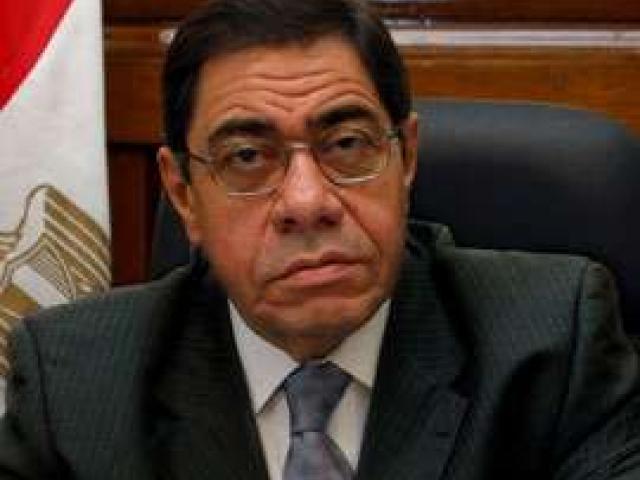 EIPR Submits New Complaint against Ongoing Police Intimidation of those Injured in the Revolution
Press Release
12 September 2011
The Egyptian Initiative for Personal Rights (EIPR) filed a second complaint with the Public Prosecutor on 4 September (no. 18404/2011) asking for an investigation into the ongoing police intimidation of Mohamed Marzouk, who was shot by police officers on Friday, 28 January (known as the 'Friday of Rage'). Policemen are pressuring Marzouk to withdraw his complaint against them.
The complaint filed by the EIPR demands that an investigation be opened into the verbal assault and threats directed at Marzouk on 1 September by two of the policemen accused of shooting him. On that day, Marzouk was stopped on by policeman Ali Mustafa and undercover detective Tareq Said Haggag. He was verbally assaulted, threatened, and told to withdraw his complaint. Mustafa brandished a gun and warned him that he would frame him on a weapons' possession charge.
"I've become desperate—who can I turn to for protection?" Mohammed Marzouk said. "The Public Prosecutor's Office has not taken serious measures regarding the complaint I filed in April accusing the Marg station policemen of pressuring me to change my statement and withdraw my complaint against them. The Interior Ministry hasn't paid attention to the complaint I filed with them, and as soon as I filed it, my house was broken into and my family threatened."
The intimidation and threats against Marzouk started on 3 May,  when police officers from the Marg station stormed his house, carried him from his bed into their car, took him against his will to an undisclosed location where he was held for several hours, and forced him to go withdraw his complaint. The EIPR filed a complaint with the Public Prosecutor on 9 April (no. 16100/2011) demanding an immediate investigation into the incident.
Marzouk's is also not the only case. There have been widespread reports that several of the officers implicated have exercised continuous and systematic pressure in order to discourage families of the martyrs and the injured from proceeding with prosecution against them. Despite this, neither the Prosecution nor the Ministry of Interior have taken serious measures to protect victims and their families.
"The failure of the Public Prosecutor's Office to take timely legal measures is allowing many offenders to evade punishment. This undermines the rights of the victims and encourages policemen to use their positions to intimidate and threaten citizens," said Hoda Nasrallah, a lawyer with the EIPR.
 
The EIPR urges the Interior Ministry to take decisive measures against all policemen who act in violation of their mandated professional duties. The EIPR also calls on the Public Prosecutor's Office to take swift measures regarding the complaints filed with it, in the interest of achieving justice, upholding the rights of citizens, and preventing offenders from eluding punishment.