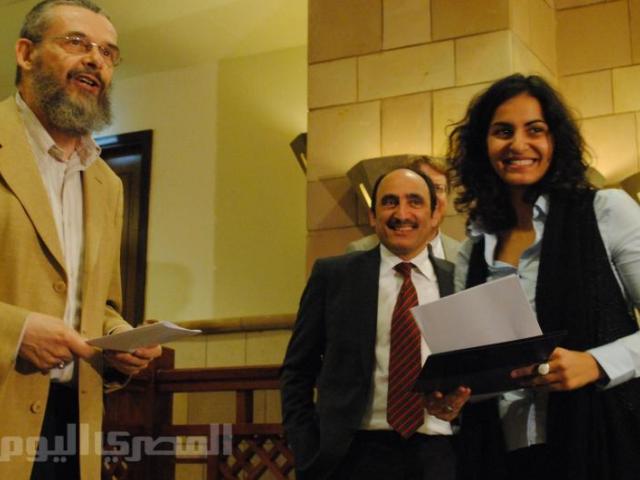 EIPR Researcher Wins AUC Gender Studies Award
Press Release
28 March 2010
The Egyptian Initiative for Personal Rights (EIPR) is proud to announce that EIPR researcher Noha Roushdy has received the annual award of the American University in Cairo (AUC) for best graduate dissertation in gender studies. Noha received the Magda El-Noweihy Graduate Student Award in Gender Studies at an award ceremony hosted by AUC on 16 March. The award is presented jointly by the Humanities and Social Science School and the Institute for Gender and Women's Studies.
Noha received her MA degree in anthropology in February 2010. Her dissertation, entitled "Dancing in the Betwixt and Between: Embodiment and Femininity in Egypt", provides a historical and ethnographic study of al-raqs al-baladi or baladi dancing in Egyptian culture.  Specifically, the dissertation sought to explain how a dance that has been so explicitly attacked in the public sphere continues to occupy a central role in social life.
Having joined the EIPR's Right to Privacy Program in October 2009, Noha is currently conducting research for a human rights study on the state's responsibility to provide young people in Egypt with sexual health information and education. Before joining the EIPR, Noha worked at the Center for Documentation of Cultural and Natural Heritage and at AUC's Economic and Business History Research Center.
The Magda El-Noweihy Graduate Student Award in Gender Studies was created in 2003 as a tribute to El-Noweihy's scholarly contribution to Arabic literature in general, and gender studies in particular. El-Noweihy, who worked as an Associate Professor of Arabic Literature at Columbia University, passed away in 2002.