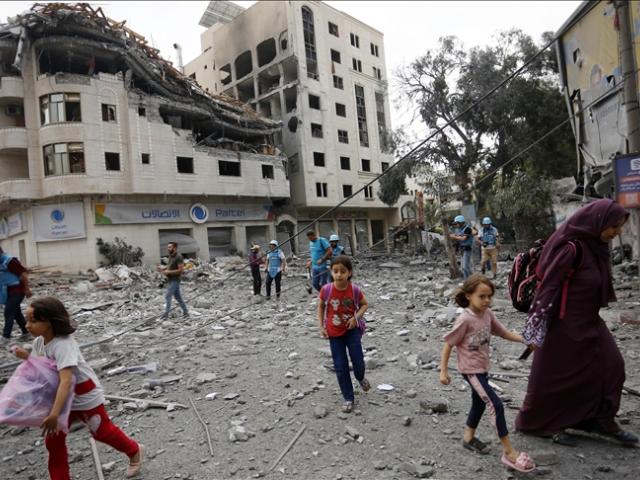 Urgent action needed to compel Israel to lift the Gaza blockade and ensure access of humanitarian aid
Press Release
12 October 2023
Joint statement of Egyptian human rights organizations
11 October, 2023
Egyptian human rights organizations call on the international community and the Egyptian government, in accordance with its humanitarian role and obligations under international law, to take all necessary measures to provide urgent relief to the Palestinian people in the Gaza Strip, especially in light of the comprehensive blockade imposed by the Israeli occupation since 9 October.
The groups reiterate that Egypt's responsibility stems not only from being the sole neighboring country and the only lifeline for the people of Gaza in light of the closure of all other crossings, but also from its participation over the last 16 years in enforcing the restrictions imposed on Gaza since Israel sealed off the enclave in 2007. Although Egyptian authorities have eased some of these restrictions and opened the Rafah crossing for extended periods since 2018, according to the United Nations, the blockade of 2.1 million Palestinians – nearly half of them children – in the Gaza Strip has continued, with Gazans denied access to the rest of the occupied Palestinian territories and the outside world. They have also been deprived of adequate medical treatment, higher education, family and social life, as well as employment and economic opportunities.
According to the United Nations, the intensive Israeli ground, air and sea bombardment of civilians and civilian infrastructure in Gaza, until 10 October, not only left more than 830 dead and more than 4,000 wounded, but also displaced more than 260,000 Palestinians inside the enclave, most of whom in urgent need of basic aid such as food, medicine, water, health supplies and fuel. This comes as the only power plant in Gaza, which relies on fuel to operate all basic services, including hospitals, sanitation and hygiene services, stopped working.
Egyptian human rights organizations thus call on the Egyptian authorities to open urgent humanitarian corridors - in coordination with and support from the United Nations and humanitarian relief organizations - for the passage of the injured and humanitarian cases, as well as for the immediate entry of aid, including food, water, fuel, medical supplies, and sanitation  kits for women and girls. The Egyptian authorities should keep the Rafah crossing open to the maximum extent possible and strictly confront the Israeli attempts to get the crossing out of service by repeatedly bombarding the surrounding areas.
The rights organizations further call on the Egyptian authorities and the international community to take urgent action to compel Israel – as the occupying power – to immediately lift the siege on Gaza, ensure the entry of humanitarian aid into the enclave, and allow the establishment of safe zones under international protection for civilians inside the Strip. Urgent measures are also needed to ensure an immediate ceasefire, compliance with international humanitarian law, an end to the collective punishment of the Gaza civilian population, protection of the Palestinians in Gaza from mass displacement or ethnic cleansing, ending the illegal occupation of all Occupied Palestinian Territories, and dismantling the apartheid regime that has ruled over the Palestinian people for over 75 years.
Signatories:
Egyptian Initiative for Personal Rights Refugees Platform in Egypt
Sinai Foundation for Human Rights
The Nadeem Center for the Rehabilitation of Victims of Violence and Torture
Egyptian Front for Human Rights
Regional Center for Rights and Freedoms
Egyptian Commission for Rights and Freedoms
Committee for Justice
The Association for Freedom of Thought and Expression 
Masar Foundation
Center for Egyptian Women's Legal Assistance