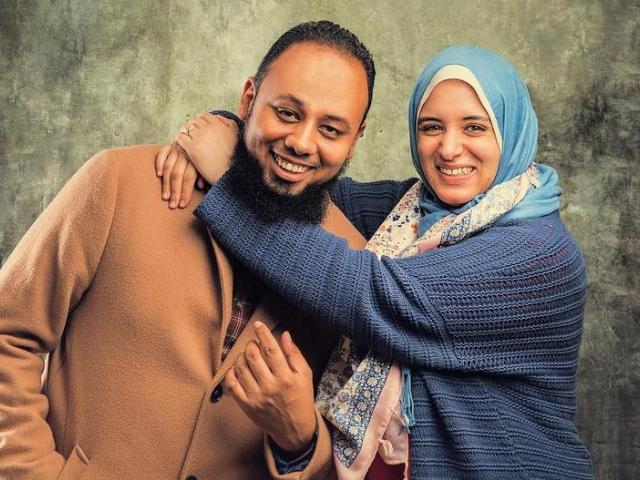 Breaking: Neama Hisham, wife of rights lawyer Mohamed El-Baqer, detained from home
Press Release
17 April 2023
Update: Neama Hisham was released around 5 pm in Cairo after nearly 13 hours in detention
The Egyptian Initiative for Personal Rights (EIPR) calls for the immediate release of Neamatallah Hisham, the wife of prominent human rights lawyer and political prisoner Mohamed El-Baqer.
Neama's family said a security force went to the family house in Maadi at around 3:30 am today, April 17, and arrested her, confiscated her mobile phone, and took her to an undisclosed location. 
Neama's arrest came a few hours after she visited her husband, Mohamed al-Baqer, in Badr Prison. After the visit, Neama revealed on her Facebook and Twitter accounts that Al-Baqer and his inmates in the same ward, political prisoners mohamed Al-Qassas, Mohamed Ibrahim (Oxygen), Ahmed Doma and Hamid Siddiq, were beaten, ill-treated, and detained in solitary disciplinary cells last week, between 10 and 13 April.
EiPR had filed a complaint to the Public Prosecutor regarding the assault incident last Friday, April 14, registered under No. 385864.
Al-Baqer, lawyer and executive director of the Adalah Center for Rights and Freedoms, is serving a four-year prison sentence after his trial before an Emergency State Security Court on charges of "publishing false news" in case No. 1228 of 2021. He was arrested in 2019 while inside the headquarters of the State Security Prosecution while defending political prisoner Alaa Abdel Fattah.