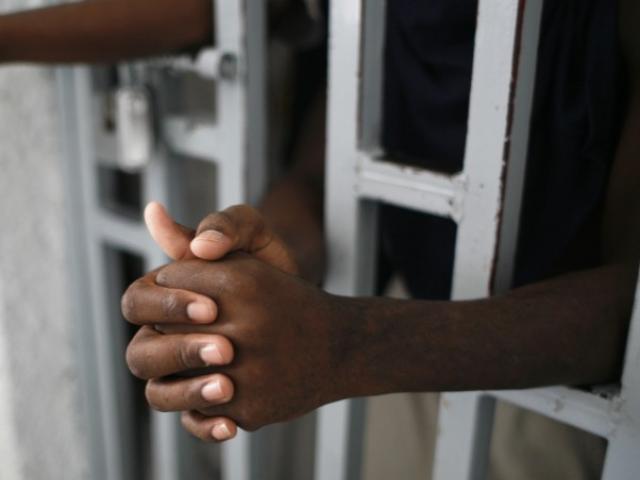 END ARBITRARY DETENTION AND FORCIBLE DEPORTATION OF ERITREAN ASYLUM SEEKERS!
Press Release
7 October 2022
The undersigned organisations condemn the arbitrary detention of Eritrean asylum-seekers in Egypt and call upon the Egyptian government to abide by international and regional treaties and conventions on refugee rights. Arrests and subsequent violations against Eritrean asylum seekers should immediately stop together with an immediate halt to all plans for forced deportations to Eritrea. All refugees in Egypt should be allowed to access asylum procedures.
The Refugee Platform in Egypt (RPE), an organisation focused on supporting refugees, has documented the forcible return of at least 70 Eritrean asylum seekers, including women and children, from Egypt to the Eritrean capital, Asmara since October 2021. Many of those deported include refugees who suffer from critical illnesses. These deportations happened on at least five separate flights between October 31, 2021, and June 30, 2022.
The Egyptian authorities routinely ill-treat and commit violations against detained asylum-seekers and violate the principle of non-refoulement. According to families' testimonies, some of the asylum-seekers were sent to compulsory military service after their forcible return to Eritrea – a fate they had told Egyptian authorities they would meet when appealing their cases. The deported Eritreans had been denied a legal defense and given no access to United Nations High Commissioner for Refugees (UNHCR) asylum procedures in Egypt.
Prior to their deportation, they had endured detention conditions described by detainees as unacceptable and inhumane. Medical care is woefully inadequate in detention facilities, and children and pregnant women especially suffer from poor nutrition as they languish in detention for periods that can extend up to two years. In Egypt, at least 200 asylum seekers are suffering under the same illegal and inhumane detention conditions in addition to the risk of forced deportation at any time.
Eritrean embassy representatives in Cairo are also complicit in the abuse, intimidation, and maltreatment of refugees. In several cases documented by RPE, they warned community leaders and activists to not communicate with human rights organisations or to publish information regarding the situation of Eritrean refugees and the rights violations they face at the hands of Egyptian authorities.
These practices constitute violations of Egypt's national and international legal commitments. To that end, the undersigned organisations call on Egyptian authorities to immediately refrain from deporting asylum seekers for reasons related to their irregular entry into or exit from Egypt. Additionally, we call on the authorities to grant bodies such as the UNHCR access to all detainees who request to register protection applications. Finally, we call upon the Public Prosecutor's Office to investigate previous forced returns and hold those responsible for human rights abuses accountable.
Signatories:
Refugees Platform in Egypt (RPE)
El Nadim center
The Egyptian Initiative for Personal Rights (EIPR)
The Association for Freedom of Thought and Expression (AFTE)
Egyptian Front for Human Rights
The Egyptian Commission for Rights and Freedoms (ECRF)
Egyptian Human Rights Forum
Cairo Institute for Human Rights Studies (CIHRS)
Committee for Justice (CFJ)
The Freedom Initiative
EuroMed Rights
The Tahrir Institute for Middle East Policy (TIMEP)
Statewatch
Project on Middle East Democracy (POMED)
Human Rights Concern – Eritrea (HRCE)
National Representative Council of Eritrea (NRCE-GIE)
DefendDefenders (East and Horn of Africa Human Rights Defenders Project)
United4Eritrea
Intersection Association for Rights and Freedoms (IARF)
Vigilance for Democracy and the Civic State
LADDH – Ligue Algérien
The WHRDMENA Coalition
Collectif Disparus-Algerie
Migration-control.info
Seebrücke Switzerland
Equipo Decenio Afrodescendiente-España
Mediterranea Berlin
Migrant Solidarity Network
welcome-united
In-Exile
Alarm-phone
AbolishFrontex
NoClimateWall
No Border Assembly
Association for Juridical Studies on Immigration (ASGI)