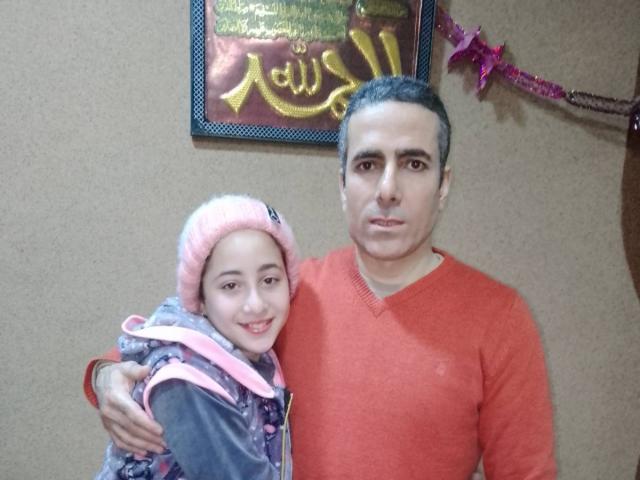 A decision to release Quranist blogger Reda Abdel Rahman after a year and a half of pretrial detention. EIPR welcomes the decision and calls for a halt to all prosecutions of various religious expressions
Press Release
10 March 2022
EIPR welcomed the decision of the Zagazig Criminal Court on Wednesday, February 23, 2022 - to release Quranist researcher and blogger Reda Abdel Rahman without bail pending investigations in Kafr Saqr emergency state security misdemeanor No. 3418 of 2020.
Reda Abdel Rahman is a researcher and blogger belonging to Quranism, of which his uncle, a former teacher at Al-Azhar University, Ahmed Sobhi Mansour, who is considered one of its most prominent thinkers. Therefore, Al-Azhar University terminated his service in the eighties of the last century, and his ideas were considered a departure from the constants of Islam. Reda Abdel Rahman had previously been arrested more than once, the last of which was in 2016. He was interrogated because of the ideas he announced on his blog as an expression of the Quranism , and since 2016 Reda has stopped publishing on his blog after the authorities ordered him to do so.
In August 2020, security forces re-arrested Reda Abdel Rahman and a group of his relatives from the Sobhi Mansour family. After that, all the detainees were released, and Reda Abdel Rahman, who was surprised to be accused of belonging to ISIS, continued to be imprisoned.
The EIPR lawyer learned that on November 16, 2021 the case of Reda Abdel Rahman was joined with another supreme emergency state case No. 520 of 2015 before the decision of the Zagazig Criminal Court to release him.
While EIPR welcomes the decision to release Reda Abdel Rahman - and similar decisions, such as the President's refusal to ratify the State Security Court's sentence of five years imprisonment for writer Ahmed Abdo Maher - it calls for dropping all charges against Reda Abdel Rahman in the two aforementioned cases. It also calls on state institutions to urgently review the legislation and policies that restrict freedom of opinion and expression for those with religious opinions and trends that are contrary to the norm and justify their prosecution and trial.
EIPR expresses its concern about the continuation of judicial rulings and security prosecutions for a wide range of researchers, bloggers, and those with opinions that contradict the prevailing trends in religious affairs. Among that is the Public Prosecutor's decision that month to investigate the communications filed against Ibrahim Issa, accusing him of "denying the Ascension", as well as the decision of the Court of Cassation on the tenth of this month to reject the appeal against the ruling of imprisonment of blogger Anas Hassan to 3 years in prison and a fine of 300,000 pounds for the charge of administering the "Egyptian Atheists" page on Facebook. Also, on January 29, 2022, the Cairo Economic Court sentenced Marco Gerges to five years in prison for blasphemy. The Shiite journalist Haider Qandil has also been prevented from traveling without judicial permission, and Haider has been subject to weekly follow-up since his release on bail in August 2020 pending investigations into his accusation with others of "spreading Shiism."