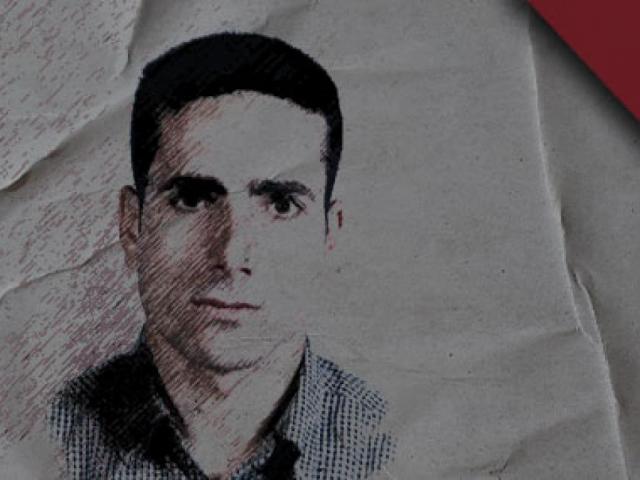 Renewal of Quranist blogger Reda Abdel Rahman remand detention after ignoring pleas for his release to attend the funeral of his deceased brother
Press Release
12 January 2022
The South Zaqaziq Criminal Court, held in the Consultation Room, decided - the day before yesterday, Monday, January 10, 2022 - to renew the detention of researcher and blogger belongs to Quranism, Reda Abdel Rahman, for another 45 days pending investigation in Kafr Saqr emergency state security misdemeanor Case No. 3418 of 2020.
The family of Reda Abdel Rahman, who has been in pretrial detention for nearly a year and a half, had demanded his release to receive the condolences for his older brother, who passed away on Thursday, December 30, 2021, sending telegrams accompanied by acknowledgment of receipt, to the Attorney General and the Human Rights Sector of the Ministry of Interior and the Minister of Interior .
In its letter, the family said that Reda experienced a health and psychological crisis in his prison cell upon hearing the news of his older brother's death, and that he expressed great concern for his elderly mother, who was exposed to major shocks by the imprisonment of one son and the death of the other. The family appealed to allow Reda Abdel Rahman to stand by his mother in receiving the condolences for his brother, as a mercy to him and his mother, but these letters did not receive any response from the officials.
Reda Abdel Rahman had reported, in a letter he sent to his wife from his detention at the Kafr Saqr Police Department in Sharkia, on Thursday, December 30, 2021, about new negative developments in his health, as he had urinary retention due to urinary tract and prostate infections. In his letter, which he wrote before he learned of his brother's death, he added that he had been suffering from these pains for ten days without medical care before a doctor, locked up with him in the same cell, helped him to install a catheter so that he could release the trapped urine, which almost caused the bladder to explode, according to him.
Sources from the family of Reda Abdel Rahman had previously told EIPR researchers that he was suffering from harsh detention conditions, which resulted in severe pain in the arm, neck and back, and exacerbated other health problems he was already suffering from in the bladder and hemorrhoids. This comes especially with the difficulty of bringing medicines into his detention due to the intransigence of the security men often responsible for inspecting visits, and their refusal to allow medicines and some other belongings.
Reda's family had also stated that they feared the dismissal of Reda from his work as a physical education teacher in one of the Al-Azhar institutes, after the issuance of a law dismissing employees without disciplinary action if they were involved in terrorism-related cases. It is to be noted that the accused's family does not receive more than a quarter of his salary only, due to the conditions of his imprisonment and his forced interruption of work, in addition to the fact that his wife must submit to the Institute a statement regarding the renewal of his detention after each decision of the Public Prosecution.
Reda Abdel-Rahman is a researcher and blogger belonging to the School of Qur'anic Thought, of which his uncle, the former teacher at Al-Azhar University, Ahmed Sobhi Mansour, is considered one of its most prominent thinkers. Therefore, Al-Azhar University terminated his service in the eighties of the last century, and his ideas were considered a departure from the constants of Islam. Reda Abdel Rahman had previously been arrested more than once, the last of which was in 2016. He was interrogated because of the ideas he announced on his blog as an expression of the " Quranism School", and since 2016 Reda had stopped publishing on his blog after the authorities ordered him to do so.
In August 2020, security forces re-arrested Reda Abdel Rahman and a group of his relatives from among members of the Sobhi Mansour family, after which all detainees were released, while the detention of Reda Abdel Rahman, who was surprised by his accusation of belonging to ISIS, continued.
EIPR renews its demand for the release of Reda Abdel Rahman and the dropping of charges against him, and to stop pursuing bloggers, activists and researchers who express religious ideas different from prevailing ones.
Attached is a copy of Reda Abdel Rahman's message, quoting sources from his family members.