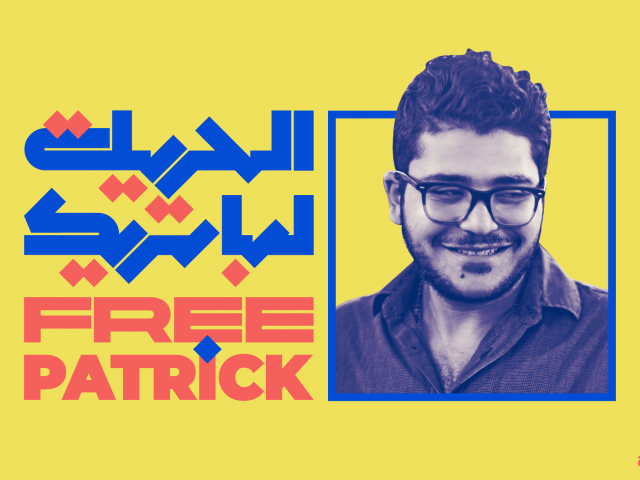 Today, the Emergency State Security Court hears the case of Patrick George Zaki, researcher at the Egyptian Initiative for Personal Rights
Press Release
7 December 2021
Today, Tuesday, December 7th, the Emergency State Security Misdemeanors Court, second division, Mansoura, will resume, after lifting a state of emergency last October, the trial sessions of Patrick George Zaki, a researcher at the Egyptian Initiative for Personal Rights. At its last session on September 28th, 2021 the court adjourned the case to its session scheduled today. At the time, the court reasoned its decision by enabling Patrick's defense to obtain an official copy of the case papers and its decision included the continuation of the detention of Patrick, who has already been imprisoned since his arrest in February 2020, exceeding the maximum period of pre-trial detention stipulated in Article 143 of the Law of Criminal Procedure.
After being accused of "broadcasting false news, statements and rumors locally and internationally about the internal conditions of the country", Patrick faces a possible five-year prison sentence. Patrick's accusation comes against the background of an opinion article titled "Displacement, Killing and Restriction: A Week's Account in the Diaries of Egypt's Copts," which was published in July 2019 on the Daraj newspaper website. The article deals with a week in his life as an Egyptian Christian receiving news concerning the conditions of Egyptian Christians as a private and public matter at the same time.
On September 14th when Patrick was referred to trial before the Emergency State Security Court, several Egyptian human rights organizations issued a collective statement in which they affirmed that "Patrick's referral to an exceptional court that cannot be appealed against, holding a "charge" of publishing a newspaper article, comes after 19 months of pretrial detention without legal justification and without investigations." The signatory organizations added that the referral decision shows that "the only reason for depriving Patrick of his freedom since his arrest in February 2020 is his legitimate exercise of the freedom to express his opinion in defense of his rights and the rights of all Egyptians, especially Copts, to equality and full citizenship."