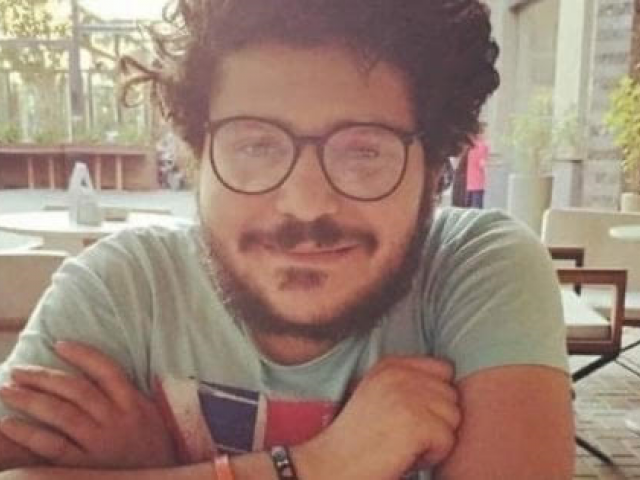 An Egyptian Human Rights defender disappeared and tortured: EIPR Gender & Rights Researcher Patrick Zaki, arrested at Cairo airport, tortured and sent to Prosecutors after 24 hours of incommunicado detention. Prosecution ordered his detention for 15 days
Press Release
8 February 2020
Early in the morning of Friday, February 7, EIPR Gender and Human Rights Researcher Patrick George Zaki, was stopped at Cairo airport on his return home from abroad. Patrick, who has been on leave since August 2019 to study for a postgraduate degree in Bologna, Italy, was returning for a brief family visit when he was taken into the custody of Egypt's National Security Investigations at the airport and disappeared for the following 24 hours. 
Patrick was removed briefly from the airport and sent to an NSI facility somewhere in Cairo for further interrogation, before being transferred to NSI offices in his hometown, Mansoura, about 120 kilometers northeast of Cairo. During these 24 hours, according to his lawyers who met with him today at the Public Prosecutor's Office in Mansoura; he was beaten, subjected to electric shocks, threatened, and questioned about various issues related to his work and activism.
On the morning of Saturday, February  8, Patrick appeared before a Public Prosecutor in Mansoura, where prosecutors started questioning him at a late hour in the afternoon. According to his lawyers, he has been presented with a police report which falsely claims that he was arrested at a checkpoint in his hometown, pursuant to an outstanding warrant issued in September 2019. Patrick had left the country in August 2019 to begin his studies, and this is his first return since that date. So far in the course of the questioning, prosecutors presented a list of charges against Patrick that include: publishing rumours and false news that aim to disturb social peace and sow chaos; incitement to protest without permission from the relevant authorities with the aim of undermining state authority; calling for the overthrow of the state; managing a social media account that aims to undermine the social order and public safety; incitement to commit violence and terrorist crimes. The Prosecution decision was detention on remand for 15 days pending further investigation.     
EIPR demands the immediate release of Patrick George Zaki and an end to continued harassment and arbitrary detention of human rights professionals, members of civil society groups and journalists. Since October 2019, six EIPR staff members have been temporarily detained and questioned, including for a period of two days in one case, as part of arbitrary and entirely illegal stop and search operations that apparently target individuals perceived to be politically active in anyway.