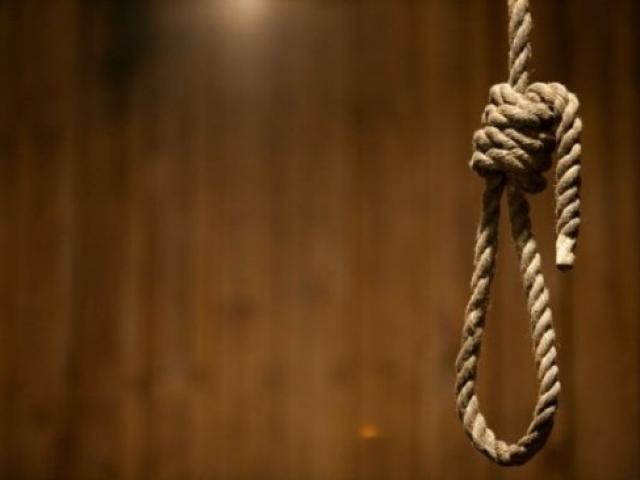 On the World Day Against the Death Penalty ,11 Rights groups call for a Moratorium on the Death Penalty in Egypt.
Press Release
10 October 2016
The government of Egypt needs to temporarily suspend the use of the death penalty, given the recent record of human rights abuses, politicized trials and the ease with which Egyptian courts have been issuing lengthy prison terms and death sentences in recent times, said 10 Egyptian rights groups on the 14th World Day Against the Death Penalty .
According to Amnesty International, two-thirds of countries in the world have either abolished the death penalty outright, or no longer use it in practice. Today, countries that still maintain the death penalty both in law and in practice have become a global minority.
Even though Egypt is among this minority, historically and until very recently Egypt had not ranked high in the list of countries that overuse capital punishment. This status has changed dramatically since the beginning of 2014.
There are multiple reasons that could lead to miscarriage of justice and wrongful accusation and conviction, and there are many documented cases of such miscarriages of justice in democratic as much as in authoritarian states. These reasons range from corruption or misconduct at any level of investigation, prosecution or adjudication, to simple, unavoidable human error. All of these reasons are massively exacerbated by the current situation in Egypt, where increasing political violence and security threats; an deadly attacks in Sinai; and a rapid politicization of criminal justice institutions in a way that is unprecedented in the country's modern history—all these factors combined have produced mass incarceration, extremely heavy-handed sentences in unfair and speedy trials and a recent spate of hurried death sentences.
The human rights situation in Egypt, and specifically with regard to the rights of detainees and defendants, has reached a historical low over the past three years. On the other hand, the Egyptian judiciary has committed the most flagrant abuses and violations of basic procedure in its recent history over the past three years in particular.
In March 2014, a first-instance court in Minya issued a preliminary decision sentencing 529 people to death. In April of the same year, the same court issued a preliminary decision sentencing 683 people to death. Preliminary death sentences are not final until approved by the Mufti of Egypt and then the criminal court finally confirms them (while it still retains discretion to change the verdict after it has been approved by the Mufti). In the above-mentioned two cases, the court finally sentenced 220 of the defendants to death. In both cases, the vast majority of defendants were sentenced in absentia, and in the first case defense lawyers were barred from defending the accused in a trial that lasted only for two sessions. The number of defendants ultimately sentenced to death in these two cases still qualifies for what could be described as mass death sentencing. In February 2015, a first-instance criminal court in Giza sentenced 183 to death. In June 2015, a criminal court sentenced former president Morsy and 114 others to death in two related cases based almost entirely on the testimony of security officials.
These trials and sentences signaled a departure from Egyptian judiciary tradition which used capital punishment with a relative degree of caution, even during the times of terrorist attacks that consistently targeted civilians in the 1990s. The violation of defendants rights and violation of basic due process throughout the entire judiciary process beginning from police arrest up until sentencing raise alarms about the potential number of innocents on death row. This year, at least 10 civilians were handed down the death sentence by military trials. In 2015, six persons were executed after having sentenced to death by a military court for allegedly participating in terrorist attacks against military personnel in March 2014. According to the families of the victims, two of the sentenced had already been held in detention by the military since November 2013. This would not be the first time that a defendant is charged with crimes that have been committed while he already was in the custody of the police.
In this context, it is a matter of utmost urgency that capital punishment in Egypt should be suspended until improvements and significant reform at least could be achieved in Egypt's struggling criminal justice system.
Signatures:
-Arab Network for Human Rights Information
-ADALAH Center for Rights & Freedoms "ACRF"
-Association for Freedom of Thought and Expression
-Egyptian Commission for rights and freedoms
-El-Nadeem Centre for the rehabilitation of victims of violence and torture
-The Egyptian Center for Economic and Social Rights
-The Egyptian Initiative for Personal Rights
-Hesham Mobarak Law Center
-National Community for Human Rights and Law
-No Military Trials for Civilians
-Against Death Penalty