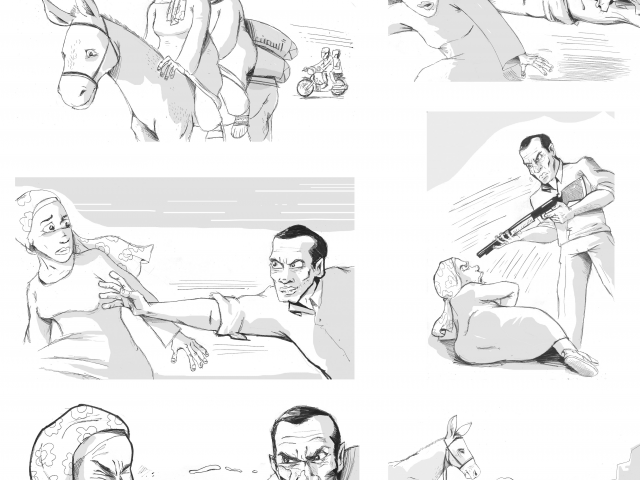 One Day One Struggle - Celebration of Everyday Feminism and Honoring of Iman Salama
Press Release
11 November 2012
On Friday November 9th 2012, the Egyptian Initiative for Personal Rights (EIPR), the New Women Foundation (NWF) and Women and Memory Forum (WMF) joined other global organizations in the 'One Day, One Struggle' campaign to celebrate everyday feminism, women's daily struggles and commemorate the life of Iman Salama, the young woman who fought against harassment and lost her life as a result.
'One Day, One Struggle', an annual campaign that began in 2009, is organized by the Coalition of Sexual and Bodily Rights in Muslim Societies and aims to promote women's right and ownership to their bodies across the Muslim world.
The three aforementioned NGOs will work together to create a series of events under this year's chosen theme, 'Everyday Feminism'. Iman Salama, 16, was an example of women's daily struggles, seeing as she died paying the price for standing up for her bodily integrity. Iman was sexually assaulted by a man in  Arab El Kabalat village south of Assiut on the 10th of September 2012. Iman fought back and defended herself but was sadly shot in the neck by her perpetrator, as a price for her bravery.
By honoring Iman we honor the daily struggles faced by Egyptian women in different fields, since the 25th of January 2011. Through this day, the organizations celebrate women who fought and face daily sexual harassment issues, and fight for political, labor and employment justices through protests and demonstrations. The organizations would also like to honor the women in the families of those who lost their lives protesting in the past year and a half and those who faced military trials, along with the women who undergo daily fights against harassment and sexual violence.
To commemorate Iman's struggle the organizations decided to create a short film including an interview with Iman's father and activists from Assiut, alongside a comic strip depicting her final minutes and graffiti on one of downtown Cairo's murals. The participating organizations believe in the vital importance of women's rights to their own bodies, and that their bodily rights do not concern their families or the nation. In this context Iman Salama becomes a source of inspiration for women to fight for their bodily rights and ownership.