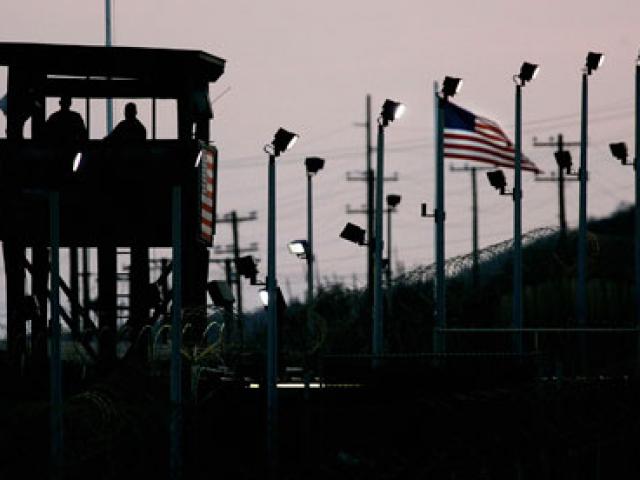 After 10 Years of Detention Without Trial: Egyptian Government Fails to Assist Last Egyptian in Guantanamo
Press Release
6 March 2012
The Egyptian Initiative for Personal Rights (EIPR) today urged the Supreme Council of the Armed Forces, the Egyptian government and the People's Assembly to take all immediate measures to demand that the American government release Egyptian national Tarek Mahmoud Ahmed El-Sawah, who has been detained without trial for over ten years at Guantanamo.
The EIPR said that parliamentarians should hold the Prime Minister, Foreign Minister and other state officials responsible for their failure to support an Egyptian national who has faced more than a decade of injustice, despite repeated appeals to the Egyptian government from him, his family and his lawyers asking that he be repatriated, after Sawah expressed his desire to willingly return to Egypt. He has not been convicted of any crime either in Egypt or in the United States.
"Egyptian government officials cannot claim ignorance of the injustice done to Tarek El-Sawah," said Hossam Bahgat, Executive Director of the EIPR. "A delegation of Egyptian security officials visited him at Guantamano a few years ago to question him and attempt to obtain information from him. We also obtained copies of correspondence sent by El-Sawah's attorney, appointed by the US Department of Defense, to the Egyptian Foreign Minister, asking him to urge the Egyptian government to file an official request for the extradition of El-Sawah. And yet, the Egyptian government has never sought to end this unlawful detention and repatriate an Egyptian citizen based on his own request."Tarek El-Sawah was born in Alexandria in 1957 and received a BA in geology from Alexandria University. He is the last Egyptian detained at Guantanamo, US authorities having released the remaining Egyptians over the last few years.
Since being confined in Guantanamo in early 2002, he has been indicted of no crime. In December 2008, the military authorities charged El-Sawah with conspiring with al-Qaeda and providing material support to terrorism, but over the next three years, the investigating authorities failed to offer any evidence to corroborate these charges, and never referred him to any sort of criminal trial.Last week, on 1 March 2012, American authorities dropped the charges against El-Sawah, based on the recommendation of the Chief Prosecutor of Military Commissions. The time is thus right for the Egyptian government to demand his immediate repatriation to Egypt.