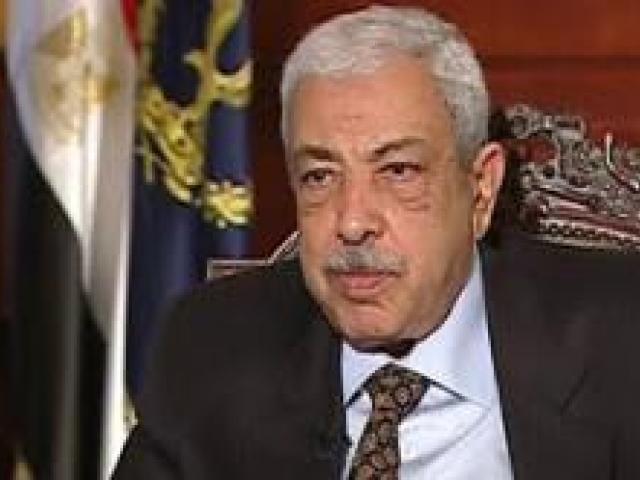 The Interior Ministry Must Take Full Responsibility for the Death of Essam Atta
Press Release
31 October 2011
The three undersigned organizations believe that the criminal and political responsibility for the death of Essam Ali Atta Shalbi lies with Interior Minister General Mansour Essawy, Director of the Prisons Sector General Mohamed Naguib, and the warden of Tora high-security prison. Atta, who was sentenced by a military court to two years in Tora prison, died on Thursday 27th October 2011 in conditions and circumstances which raise strong suspicions that he was tortured by prison officers before his death.
The undersigned contend that the circumstances surrounding the death of Essam Atta – who was 23 years old – require serious and prompt investigation. This is especially in light of the accusations of Atta's family and colleagues in prison that the Assistant Inspector of Prisons, Officer Nour Hassan, beat and tortured him over a period of two days before his death. It must be noted that the UN Convention against Torture, which Egypt ratified in 1986, stipulates that state institutions must 'proceed to a prompt and impartial investigation, wherever there is reasonable ground to believe that an act of torture has been committed.'
The family of the deceased had said that their son was being beaten and tortured over last Tuesday and Wednesday. Essam had told them over the telephone that an officer named 'Nour' had inserted water hoses into his mouth and anus and forced him to drink water mixed with washing powder, on suspicion that he had ingested a narcotic substance. The family also said that Essam's colleagues in prison were the ones who told them that he had been transferred to Kasr el-Aini hospital in Manial and that he had been tortured during the two days prior to this.
The Interior Ministry issued a statement on Friday 28th October stating that on Thursday 27th October Essam had suffered 'a state of extreme exhaustion, loss of consciousness and foamy secretions from his mouth and nose. The medical examination signed by the prison doctor found his illness to be suspected acute drug poisoning. We immediately transferred him to the Manial University Hospital, Department of Toxicology, where he died whilst receiving first aid. The hospital report said that the death was due to acute vomiting of blood which led to a decline in blood circulation and failure of the heart muscle, as a result of an unknown poison.'
The autopsy was carried out by the Board of Forensic Medicine on Friday 28th October, and the final report was not issued afterwards. A request was made to the Public Prosecutor's Office to form a tripartite committee of experts in forensic medicine to prepare a new autopsy report, agreeing on the cause of death.
The three undersigned organizations emphasize that whatever the direct causes of death which will come out of the forensic examination, this does not mean that the prison administration should be exempt from responsibility for the death of Essam Atta. This is especially due to the absence of basic facts in the official narrative of the Interior Ministry and the repeated statements to the media by the Director of the Prisons Sector of the Interior Ministry. The most glaring absence is that of a report into whether Atta was tortured hours before his death, and the responsibility of the prison administration and its doctor (Dr. Mohamed Diab) for his resuscitation and treatment in what could have led to his death. Given that a number of Atta's colleagues from the same cell and ward have confirmed that the deceased was assaulted by Officer Nour Hassan and that he asked for his family's help by telephone, the absence of a report is particularly striking.
We demand that the relevant bodies in the Interior Ministry immediately make these facts known. We also emphasize the necessity of an impartial and transparent investigation by the Public Prosecutor into all the details of the case, leading to the identification of those responsible for the death of a prisoner in the care of the Interior Ministry and their referral to a criminal court with all due haste.
We also emphasize that the government is bound, in light of the torture and ill-treatment which have been on-going for many years inside all places of detention, both prisons and police stations, to establish an official body comprised of independent experts from outside the Interior Ministry. This body will be responsible for dealing with complaints of violations committed by police officers against citizens, and for supervising investigations into these violations. This committee will take full responsibility for investigating cases of death inside a prison or place of detention, or death at the hands of a police officer while he is carrying out his job.
We also demand, as a precautionary measure, that representatives from human rights organizations and civil society groups be allowed to enter prisons, places of detention, and prison hospitals, and to meet with inmates. This is in order to ascertain that the treatment of prisoners and detainees conforms with Egyptian law and international criteria, and to reduce the incidence of torture and ill-treatment inside prisons.
Signatory Organizations:
Egyptian Initiative for Personal Rights.
Nadim Centre for the Rehabilitation of Victims of Torture.
Association of Doctors for Freedom.