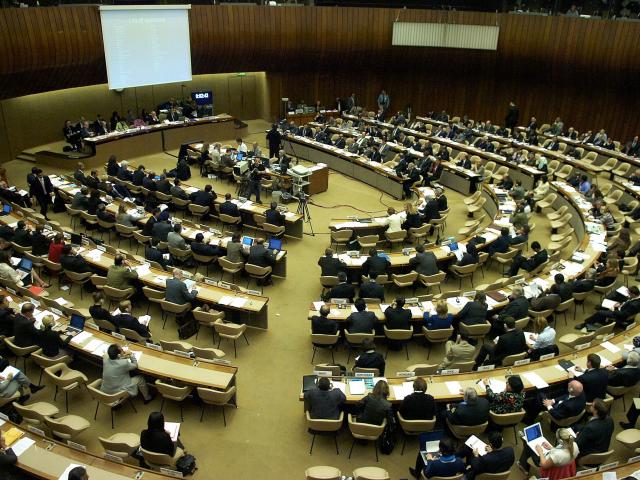 With Live Updates from Geneva: EIPR Participates at UN Rights Council's Review of Egypt's Rights Record
Press Release
16 February 2010
The United Nations Human Rights Council will hold a meeting tomorrow (17 February) to review human rights conditions in Egypt. This will be the first time that the HRC dedicates a session to discussing Egypt's human rights record under its Universal Periodic Review (UPR) mechanism, established in 2006 to assess the rights situations in all countries of the world. The recommendations from participating state delegations to the Egyptian government will be announced and adopted on 19 February.
Hossam Bahgat, the executive director of the Egyptian Initiative for Personal Right, is in Geneva to attend the meetings as an observer. He will be sending short updates on tomorrow's three-hour session that will be posted  on this page on the EIPR's website as well as our page on Twitter. Similar updates will be posted from the 19 February meeting.
A live webcast of the session (from 10 am to 1 pm Cairo time or 9 am - 12 pm Geneva time) will be provided, and a recording of the session will be available shortly afterwards.
Related Information:
Last September, the EIPR submitted a joint report as a contribution to the review, together with 16 other Egyptian rights groups working as the "Forum for Independent Human Rights NGOs".
For more information:
In Geneva: Hossam Bahgat, (+41) 76 481 1634 or (+20)(0)10 628 8928.
In Cairo: Soha Abdelaty, (+202) 2796 2682, or (+20)(0) 12 310 7147