Files: African Commission on Human and People's Rights (ACHPR)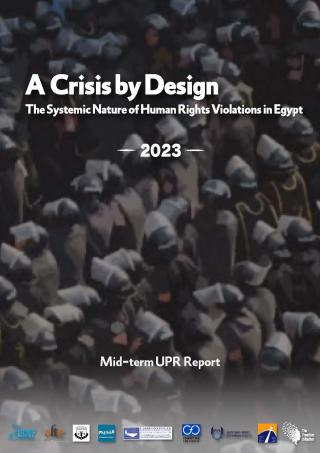 The human rights crisis in Egypt has persisted and even worsened over the last three years, as confirmed by the mid-term report submitted by the Egyptian Taskforce for Human Rights* to the Universal Periodic Review (UPR) mechanism at the United Nations, titled 'A Crisis by Design: The Systematic Nature of Human Rights Violations in Egypt'.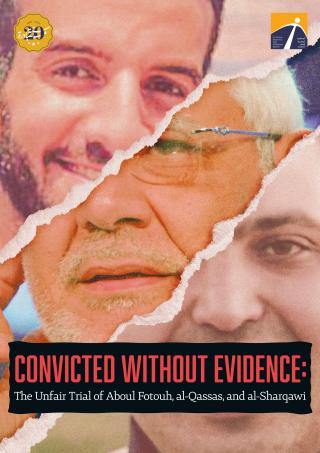 Today, January 19, 2023, EIPR issued a report titled "Conviction without Evidence: The Unfair Trial of Abu Al-Fotouh, Al-Qassas, and Moaz Al-Sharqawi," in which it called for the abolition of the lengthy prison sentences issued in Emergency State Security case 1059 of 2021 against 25 defendants, including former presidential candidate and head of the Strong Egypt Party, Abdel-Moneim Aboul Fotouh (15 years), his deputy, Mohammed Al-Qassas (ten years), and former student leader, Moaz al-Sharqawi (ten years).
Press Release
23 Jun 2022
Human rights defender Mohamed El-Baqer must be released immediately and unconditionally, stated 20 human rights organisations.
Press Release
8 Sep 2016
The guide contains general information about the complaints instrument as well as an introduction to the three stages of the process: receipt, acceptance on formal grounds (procedural step), and eligibility (substantive step). It also looks at the various mechanisms available for redress.
Press Release
3 Dec 2013
The African Commission on Human and Peoples' Rights has recently declared admissible a case arising out of the sexual assault on female protesters who were detained in military prisons in Cairo in March 2011.
Press Release
7 Oct 2013
The African Commission on Human and Peoples' Rights has decided to be seized of a case initiated by the Egyptian Initiative for Personal Rights (EIPR) against Sudan following its failure to address violations arising from the construction of the M
Pages